I am making myself try to make time to bake and cook more for the family. It helps that the "supporters" try to encourage me by giving huge compliments. But with my tuition work and tests are around the corner again, I tend to go for those that are easier and faster to make for breakfast/ snack - Muffins!
I'm trying a new flavour today as I am trying to use up the Nestum cereals at home before it expires. As usual, the children and the hub are always partial to anything that has cheese. So mixing this two together seems the right thing to try out.
This time round, the hub was around to watch me bake and he commented that it seems so easy that he can bake the muffins himself! Ha, I do hope so then I can have more ME-Time!
The muffins smells lovely and it's like melt in your mouth. The golden brown muffins simply to enticing! I had to stop myself from stealing another piece!
My elder son started smiling the moment he saw the muffins. So school snack settled. Great.
Time to think about the next bake...
Meanwhile, here's the recipe...
Cheese Nestum Cereal Muffins (Makes 7 muffins)
150g self-raising flour
70g cooking oil or melted butter
100ml full cream milk
1/8 tsp baking soda
1/2 tsp vanilla essence
60g raw sugar
25g Nestum cereals
3 slices cheddar cheese, shredded into small pieces
2 eggs
Directions
Pre-heat oven to 180 degree Celcius.
In a large mixing bowl, add sugar, egg, oil. Use a hand whisk and whisk until combined.
Sift the flour and baking soda into the mixture and add in the nestum cereals. Mixed until combined. It is usual to have lumps in the batter. Do not over-mix.
Line the muffin tray with paper cups and transfer the mixture into the cups.
Bake for 20 mins or until inserted toothpick comes out clean.
A very simple muffin recipe that is perfect for that busy morning breakfast or as a snack for your children's school break.
Hope you like it as much as I do, Happy Baking!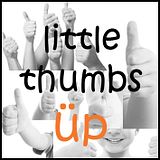 This post is linked to the event, Little Thumbs Up organised by
Bake for Happy Kids
and
My Little Favourite DIY
, and hosted by Diana from the
Domestic Goddess Wannabe